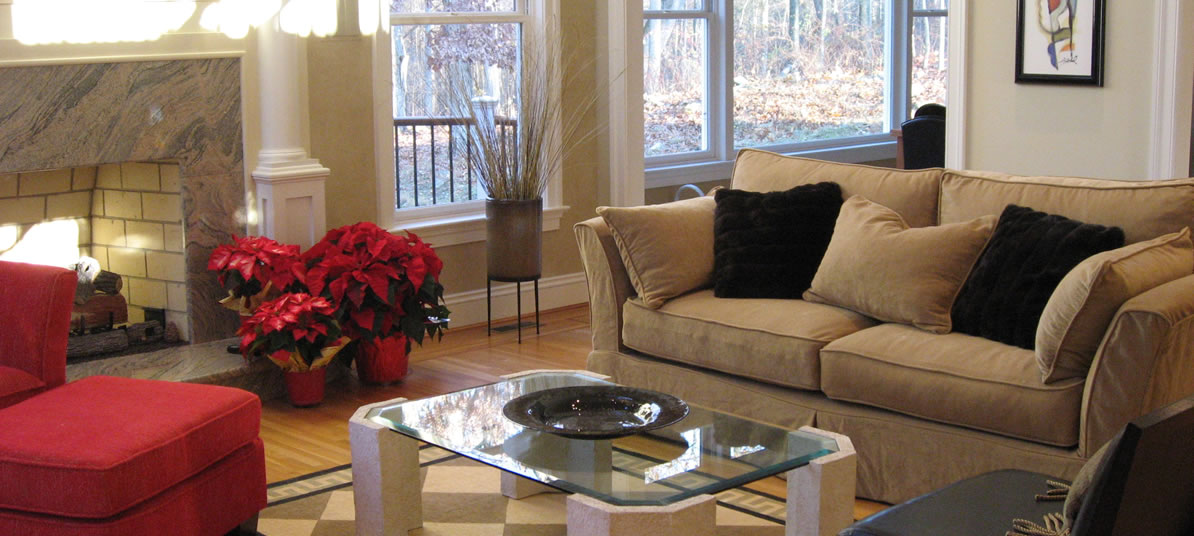 Vickie Williams is the owner of House to Home and has been decorating residential homes for over 15 years. Her expertise includes Home Staging, Interior redesign, Senior Transitions and Downsizing. She's been recognized many times over the past 10 years and has been featured in publications such as the Baltimore Sun, Howard Magazine, The View, and Columbia Flyer.
Vickie utilizes her clients' personal belongings and treasures to transform rooms into their very own personal sanctuaries. She believes that everyone can have a stress free home without a large investment of time or resources. Clients are most impressed with the drastic results that she achieves in minimal time and with minimal budgets. These changes are often made in just a few short hours while clients are at work or enjoying time with friends. When they return home and see the transformation, they discover what her past clients already know - Vickie is their own personal "home makeover" show!
Vickie's success is largely due to her love for people and her empathetic nature, which allows her to connect with all of her clients. She listens to each client closely and customizes each re-design to their individual needs, resulting in unique and welcoming spaces you can truly call home.
For more information or the schedule a consultation, visit our Contact page or give us a call today!